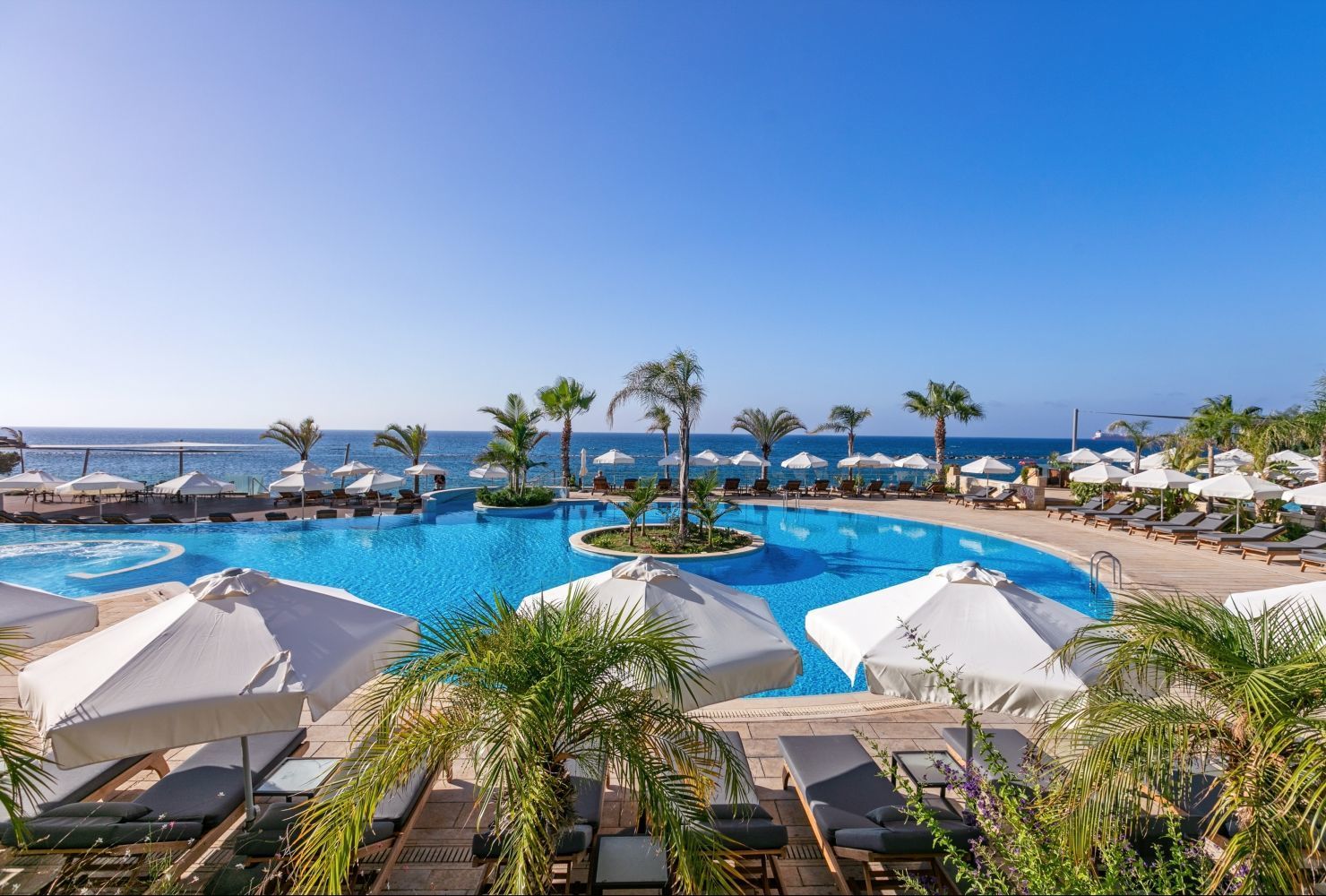 Creating memories to last a lifetime
Kick back, relax, and enjoy everything Royal Apollonia has to offer in uninterrupted tranquility. A Mediterranean sanctuary where elegance and comfort combine; a top-notch holiday experience to remember for a lifetime. Take your pick from 204 stunning rooms including 13 suites, designed to make your stay as comfortable as possible. The hotel's extensive Limassol grounds right on the beach enhance your dreamy sunshine stay, offering an oasis of relaxation.
Floor-to-ceiling windows overlooking the Mediterranean Sea bring the outside in, while a large outdoor swimming pool featuring a swim-up bar and a breezy outdoor lounge and terrace provides the perfect spot to soak up the views. All this is accentuated by a scandalous culinary experience designed to tempt and tantalise your taste buds in three stylish restaurants.