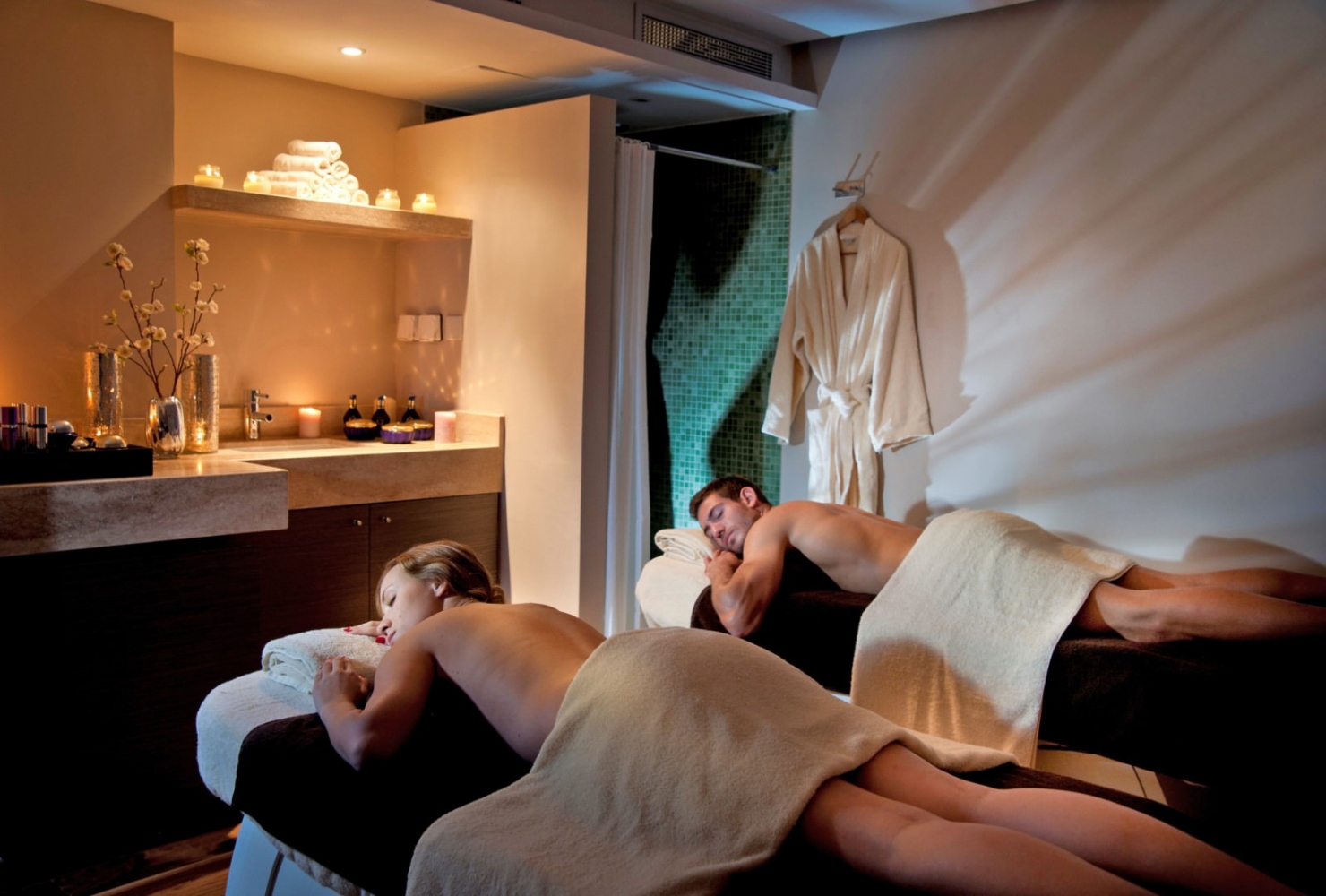 The royal treatment
At Royal Apollonia, we take great pride in offering our guests a personal sanctuary. An elegant and sophisticated environment tailored to the varied demands of our time. A tranquil vibe that guarantees the most calming experience. A world where wellness comes first, carefully designed to cater to the needs of the modern traveller yearning to release all stress and worries.
A peaceful atmosphere awaits the moment you walk through the spa doors, enhanced by soothing scents and calming wooden and stone décor. Take a moment to breathe and enjoy an extensive range of treatments and therapies designed to make you look and feel your best.
Whether you want to soothe tired muscles or give your skin a youthful boost, rest assured that your treatment will be perfectly suited to your needs, under the guidance of our highly qualified spa therapists. And no matter what treatment you find most appealing, tried and tested award-winning world-renowned products including Germaine De Capuccini & Dead Sea Premier always guarantee the best results.
Be sure to also take the time to luxuriate in the Climatological Dead Sea Room, invigorating the immune system and boosting the body's natural rejuvenation abilities. Or dip your toes in the large indoor pool and get lost in the pages of a good book. And if you love to keep fit, you'll feel right at home in our state-of-the-art gym, complete with high-tech equipment. For a total detox, wash away any accumulated stress in our sauna or steam room while improving your circulation and boosting skin health.
This is the Royal Apollonia spa experience – our temple of wellbeing, your serene spa experience. A peaceful refuge away from it all, designed to make you forget about the outside world!
Read more
Less