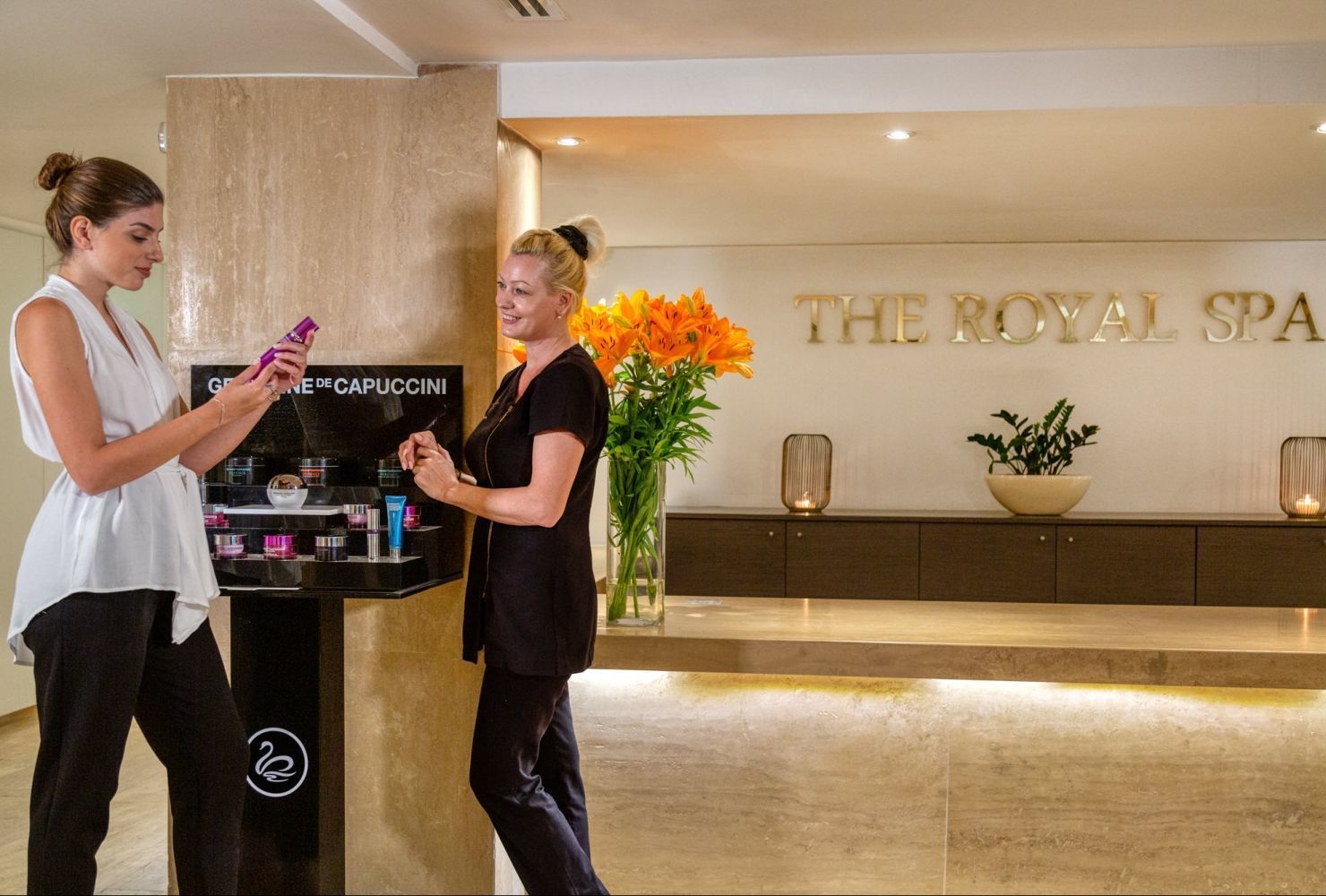 spa services
The Royal Spa offers you an extensive range of treatments for the well-being of your mind, body and spirit in an environment of sensory pleasure.
Our therapies develop optimal well-being and are designed to heighten the beauty and youthfulness of your skin.
Our Spa is shrouded in a cozy and relaxed atmosphere enhanced by its design in wood and stone. With its award winning products, its Dead Sea climatological room, high-end equipment and its qualified and specialist staff, our Spa is the ideal refuge from the stress of the outside world. Come in and enjoy sensory heaven!
Read more
Less