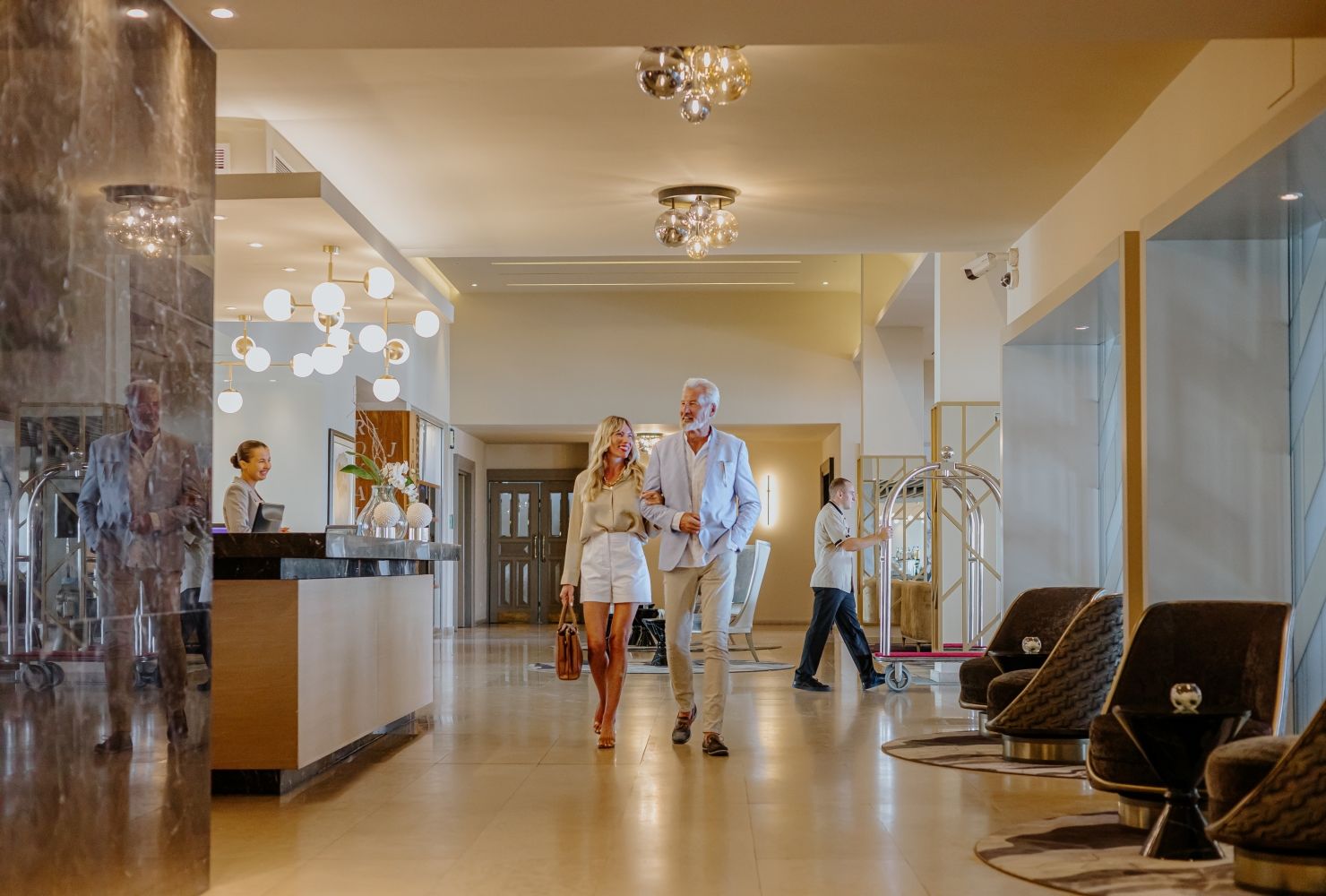 An elevated experience
From the moment you step into the Royal Apollonia hotel grounds, we aim to make your Limassol holiday as comfortable, peaceful and relaxing as possible. A wide array of services and facilities elevate the exceptional experience in the most elegant 5-star surroundings.
Upon arrival, our kind and dedicated team and concierge extend a warm welcome to all our guests, on hand to answer any query you may have. Our customer service team speaks English, French, Russian, German, and Greek, and our hotel reception is staffed 24h/7. To ensure you make the most out of your stay, Royal Apollonia offers organised tours, car rentals, an airport shuttle and much more.
All guests can check-in from 14:00 onwards and we kindly request that you check out by noon. If you wish to check-in early or check-out late, please check availability with our staff, who will do their utmost to accommodate your request if possible. If you wish to extend your stay, our reception staff will also be happy to help. More information and details can be found in our handy FAQ section.
Read more
Less